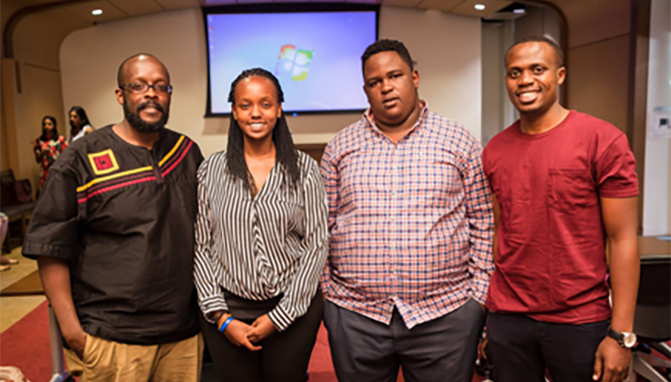 UM Debate Hosts Rwandan Debate Team
Twenty-three years after experiencing a brutal civil war which, in a period of 100 days, took the lives of a million innocent people to Genocide, the nation of Rwanda is a new country, rebuilding itself with a remarkable story of overcoming its past.  In order to help raise awareness about genocide, to celebrate the importance of civil discourse through its practice, and to create a cross-cultural experience enabling American students and those from Rwanda to build understanding and networks of empathy and friendship, the young people of iDebate Rwanda are touring The United States to participate in public debates and engagement.  Through personal narratives, the participants of the tour share about the pain and frustration of having to rebuild a society torn by the evil of Genocide.
On Tuesday, October 30, UM Debate along with The Miami Dade Urban Debate League will host iDebate Rwanda in a public debate at 7:30 in the Shalala Student Activities Center, Senate Room (CTR 302).  The debate is open to the public.
Because a debate must have a topic, the debaters will discuss the motion, "This House Believes that The United Nations has failed in its peacekeeping responsibilities."  Defending the motion and representing UM will be UM Senior Debater Artem Sviridov and American Senior High School Student and Miami-Dade Urban Debate League student, Dewayne Martin.  Opposing for Rwanda will be Rwirangira Mwiza Loane and Kirenga Cherif.  UM Director of Debate, David Steinberg, and iDebate Rwanda Team Leader, Jean Michel Habineza will moderate.  The debate will last approximately one hour, and the Town Hall format allows for audience participation.
This will be the third visit of iDebate Rwanda to The University of Miami.
For more information, contact David L. Steinberg at dave@miami.edu.