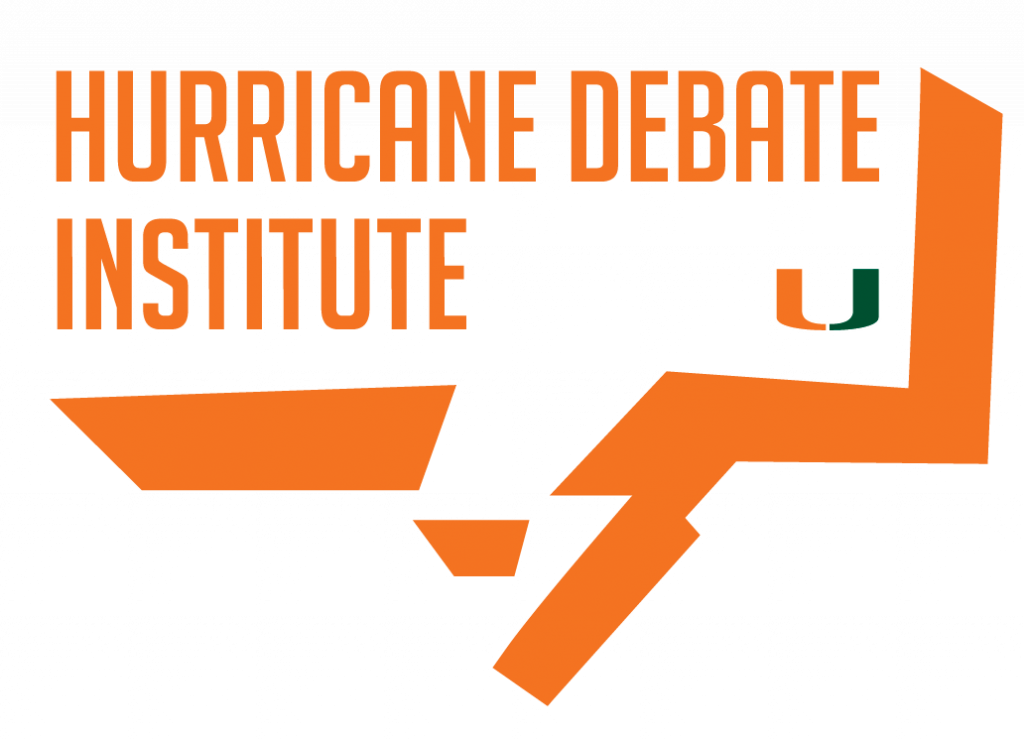 **The 2022 University of Miami's Hurricane Debate Institute (HDI) returns to in person instruction this summer! All rising 6-12 graders are invited to learn public speaking, improve their argumentation skills, and debate with us!**
---
---
---
ABOUT THE HDI SUMMER CAMP
T
he University of Miami Debate Team invites Middle School and High School students of all experience levels to participate in the 30th Hurricane Debate Institute offering instruction and practice in: Public Speaking, Argumentation, Debate, and Public Forum.
The Hurricane Debate Institute is an official University of Miami summer camp sponsored by the School of Communication. The instructors are current and former professors, coaches, and debaters from the University of Miami.
The University of Miami Debate Team are the 2020 Social Justice Debates National Champions! In addition, they were Champions at the 2021 Wayne State Debate Tournament, National Semifinalists at the 2022 American Debate Association National Championship, National Champions of the 2018 Lafayette Debates and Champions of the 2018 ACC Debate Tournament!
–Click the pictures below to read more about the HDI–
---
MEET THE DIRECTOR
---
Patrick Waldinger is the Director of the Hurricane Debate Institute. Patrick is the Co-Director of Debate and a Senior Lecturer in Communication Studies at the University of Miami. He has 25+ years of experience in the activity. He is the former President of the Cross Examination Debate Organization (CEDA) and is currently the Vice President of the American Debate Association (ADA).
---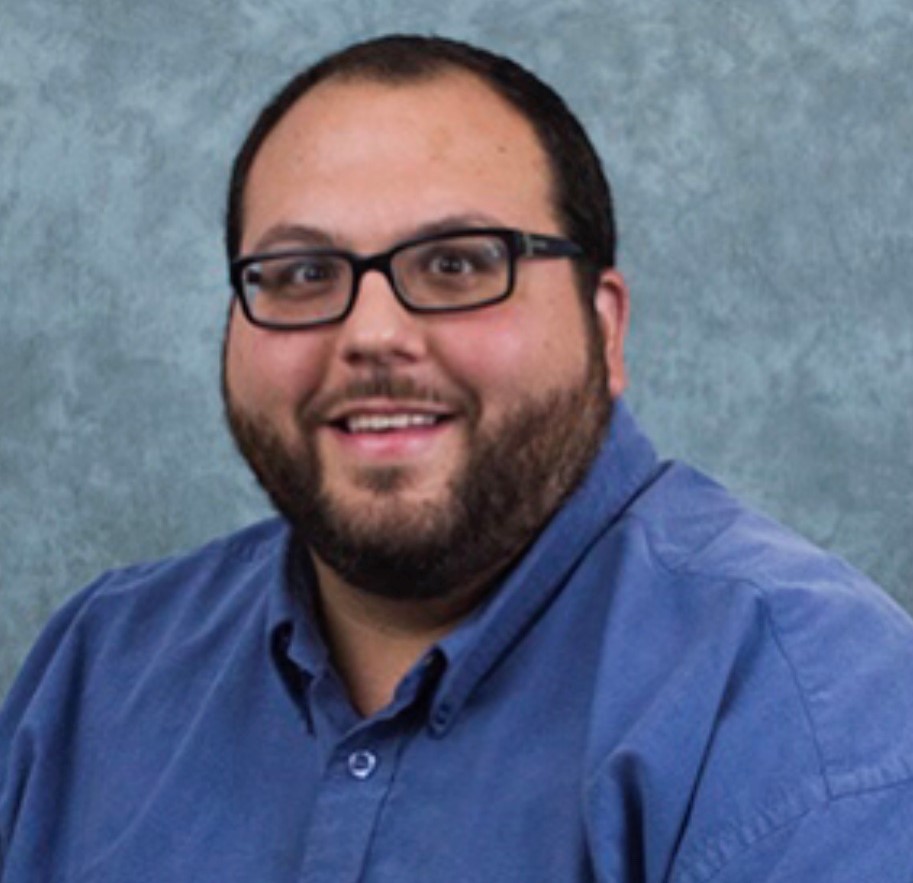 ---
PROGRAMS OFFERED
The HDI offers several programs for students.  Click below for more information. 
Middle School Public Speaking & Argumentation
High School Public Speaking & Argumentation
---
2022 DATES, TIMES, AND TUITION
Week 1 – June 20-June 24
Week 2 – June 27-July 1

Classes will be hosted Monday to Friday from 9:30am-3:30pm ET.
Each session covers unique and different information.
There is a non-refundable $75 application fee.
Tuition for the two week session is $1,000. Tuition for one week is $525.
There is a $50 sibling discount.
Tuition includes quality instruction and materials that are unique to the Hurricane Debate Institute. Students will receive written assessments of their skills and areas for improvement. Students will receive a certificate of completion.
---
APPLICATION & PAYMENT
There is a two step application process:
1. Click the "Apply Online" button below to fill out the application (Applications can also be emailed to hurricanedebate@gmail.com).
2. Click the "Pay Online" button below to pay the tuition.
**Registration is not complete until both the application and non-refundable $75 application fee have been received.**
Payment instructions:
Click the "Pay Online" button below or visit http://www.com.miami.edu/payment.
Select "Hurricane Debate Institute" from the category drop-down list, enter the amount you will pay, then enter the STUDENT INFORMATION into the fields below and click the Submit button.
On the second page click the Continue button, then enter in the credit card holder's information on the third page and click Continue.
Please remember to confirm payment. An email receipt will be sent as soon as the payment goes through.
All major credit cards accepted.
---
---