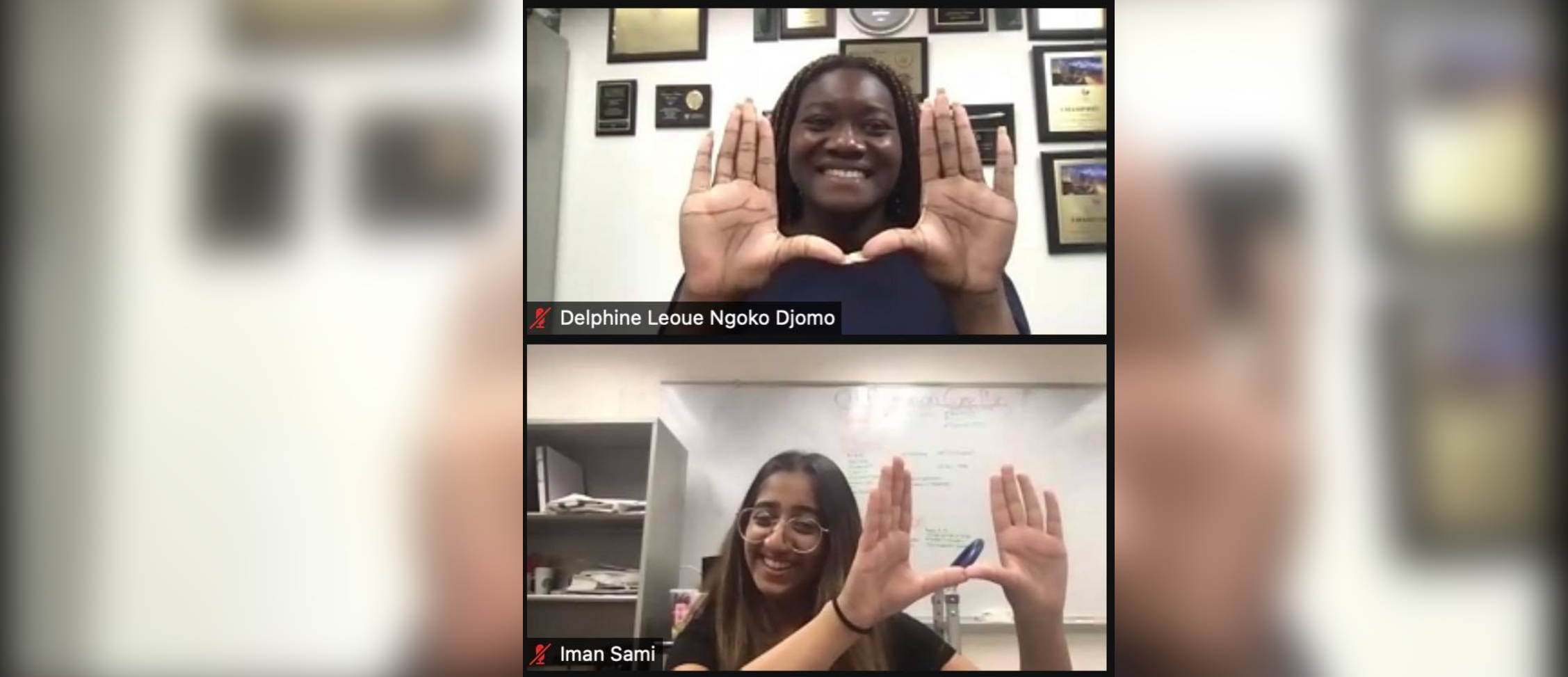 UM Debates Semifinalists
On 2, UM Debaters Delphine Djomo and Iman Sami advanced into the semifinal debates at the online Social Justice Debates Fall Opener, hosted online by George Washington University. They qualified for the semifinals in impressive fashion, winning all four of their preliminary debates against outstanding competition including The University of Vermont, Morehouse College, Howard University, The US Air Force Academy, and George Washington University among others. In semifinals, they unfortunately lost the decision to the eventual tournament champions from Cal Poly, San Luis Obispo.
To learn more about the Social Justice Debates, visit https://www.civicdebateconference.org/socialjusticedebates. In the words of the organizers, "the Social Justice Debates aspire to promote productive and rigorous debates challenging current and future thought leaders to consider issues of justice in relation to the distribution of wealth, opportunity, and privilege in U.S. society." Rather than professional debate coaches, many of the judges are activists, professionals and scholars whose work centers around the debate topic. In addition to competition, the event generates increased education, dialogue and involvement in issues, activities and scholarship promoting social justice. The topic for this year's Social Justice debates is "The adoption of a mandatory racial desegregation policy for K-12 public schools is desirable."
UM will travel to Burlington Vermont to compete in the second Social Justice Debates event of the year, and the first UM Debate travel since February, 2020 on November 5.
For more information, contact UM Debate Director David Steinberg at dave@miami.edu.