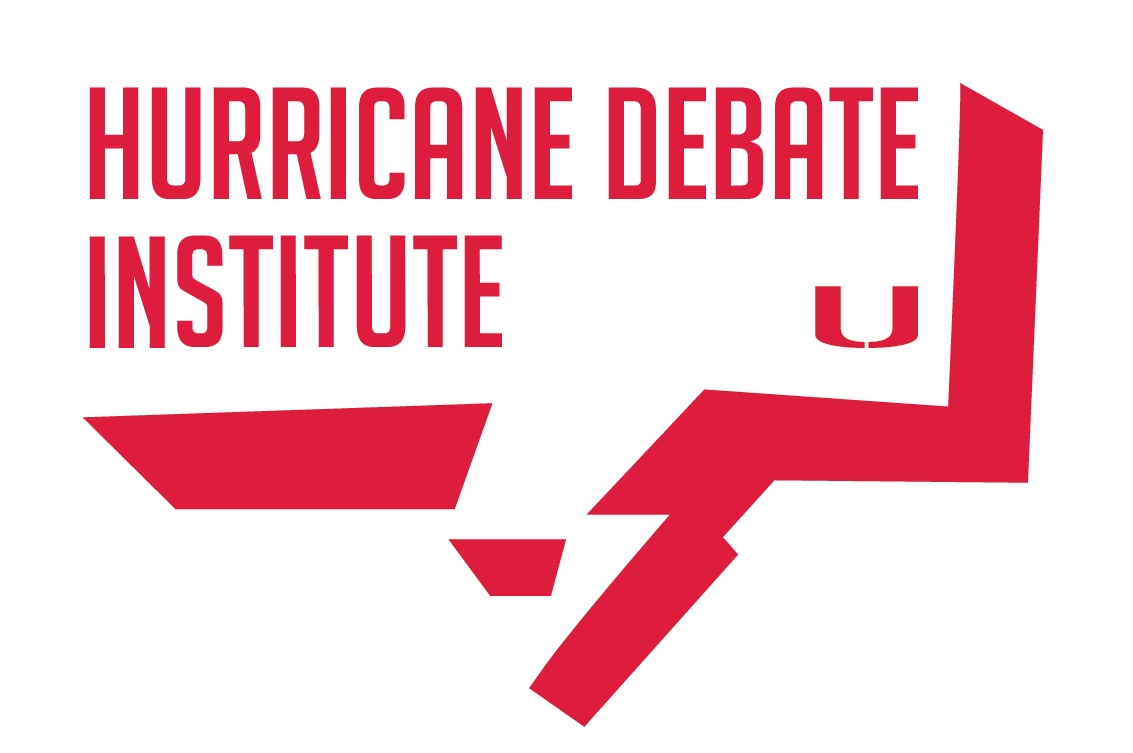 T
he Public Forum program will prepare students to participate and be successful in competitive debate through a combination of instruction and practice debates. Students will learn how to construct briefs, deliver the most persuasive speeches, and research effectively. Students will debate a variety of topics throughout the institute. More important than instruction, students will have the ability to debate and receive feedback from a number of experienced debate coaches. This will help students as they can work on the skills necessary to become successful debaters.
This program is appropriate for beginner or novice students of all ages, but especially rising 9th-12th graders.
Sample Schedule
9:30am-10:30am, Lecture on Constructing Briefs
10:30am-12pm, Construct Briefs
12pm-1pm, Lunch
1pm-2pm, Lecture on the Summary Speech
2pm-3:30pm, Practice Summary Drills
2023 DATES, TIMES, AND TUITION
Week 1 – June 12-16
Week 2 – June 19-23
Week 3 – June 26-30
Classes will be hosted Monday to Friday from 9:00am-3:00pm ET.
---
TUITION
Tuition for one week is $500
Tuition for two weeks is $950
Tuition for three weeks is $1,350
There is a $50 sibling discount.
Tuition includes quality instruction and materials that are unique to the Hurricane Debate Institute. Each week covers unique and different information. Students will receive assessments of their skills and areas for improvement. Students will receive a certificate of completion.
There is a non-refundable $75 application fee that is in addition to the price of tuition.
APPLICATION & PAYMENT
**There is a non-refundable $75 application fee that is in addition to the price of tuition.**
There is a two step application process:
1. Click the "Apply Online" button below to fill out the application (Applications can also be emailed to hurricanedebate@gmail.com).
2. Click the "Pay Online" button below to pay the application fee.
**Registration is not complete until both the application and non-refundable $75 application fee have been received.**
Payment instructions:
Click the "Pay Online" button below or visit http://www.com.miami.edu/payment. When there click on "Access the SOC Marketplace".
Select "Hurricane Debate Institute" from the categories enter the amount and finish the transaction.
Please remember to confirm payment. An email receipt will be sent as soon as the payment goes through.
All major credit cards accepted.
---