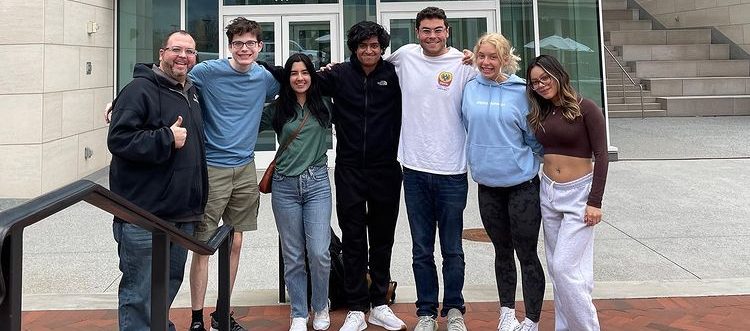 UM Shines at the 2022 ADA National Tournament
The UM policy debate team exceled at their first in person tournament in literally two year. On March 5-7, 2022, four teams from the University of Miami competed in the American Debate Association (ADA) National Debate Tournament hosted at Emory University in Atlanta, GA.
In the Junior Varity division, debaters Jessica Axtman and Samaranjay Goyal were in the Final Four, reaching semifinals after besting teams including Purdue University and the United States Naval Academy.
The UM Debate Team had two teams that made to the Sweet Sixteen in the Novice division. Jacob Rona and Leah Castaneda amassed four wins in the preliminary debates defeating teams from Samford University and George Mason. They narrowly lost their first elimination round to NYU on a 2-1 decision. Leah also was the 14th ranked speaker overall.
Gabriella Hernandez (Gabi) and Kesia Otieno also made it to elimination rounds despite this tournament only being Kesia's second. They racked up some impressive wins in the preliminary round beating George Mason and Boston College, the latter which was the national runner up. Gabi was also ranked the 9th placed speaker in her final collegiate debate tournament.
The UM Debate team will next compete over spring break in the British Parliamentary Debate Tournament hosted by Vanderbilt University in Nashville, TN on March 11-13, 2022.