Frequently Asked Questions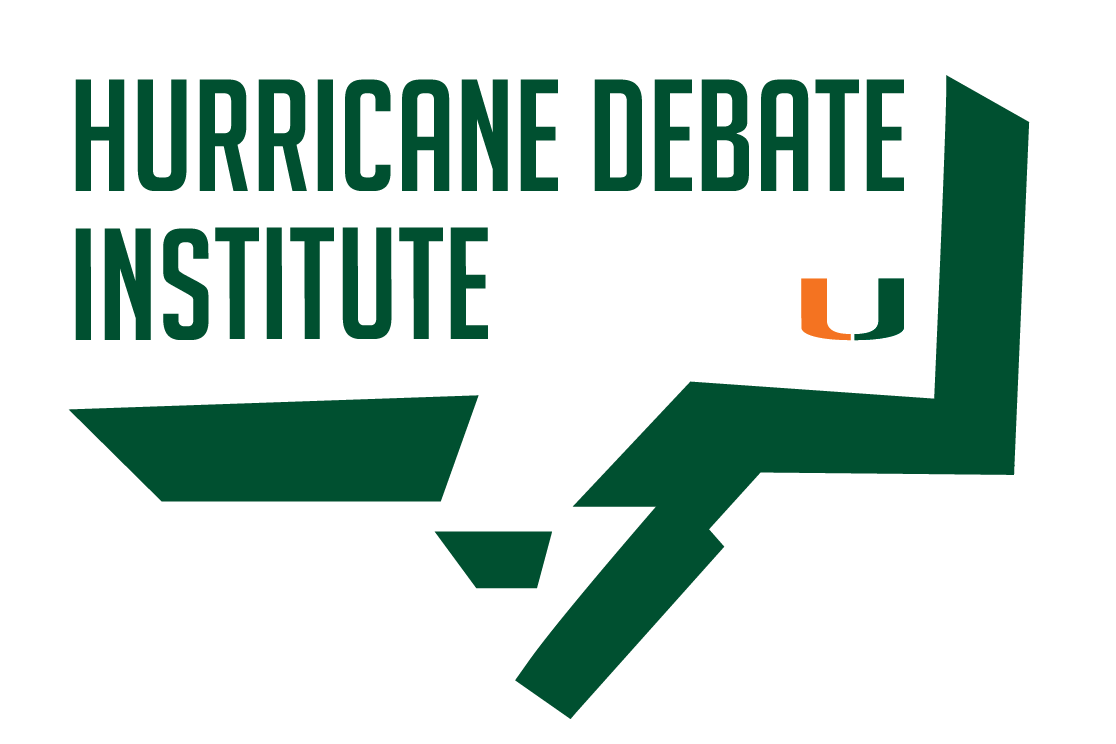 Will the 2022 HDI BE CONDUCTED IN PERSON?
Yes! The 2022 UM Hurricane Debate Institute will return to the University of Miami's campus and be a 100% in person camp this summer.
WHERE IS THE DEBATE INSTITUTE LOCATED?
The UM Hurricane Debate Institute is located at the University of Miami School of Communication. The address is 5100 Brunson Drive, Coral Gables, FL 33146. For directions, please visit- http://com.miami.edu/directions.
Drop-off and pick-up will occur at the courtyard to the entrance of the School of Communication.
IS THIS AN OFFICIAL UNIVERSITY OF MIAMI PROGRAM? 
Yes! The Hurricane Debate Institute is an official University of Miami program sponsored by the School of Communication and taught by current and former professors, coaches, and debaters from UM.
WHAT MATERIALS WILL STUDENTS NEED? 
Students will need a computer, paper, and writing instruments.
WHAT IS INCLUDED IN THE PRICE OF TUITION? 
Tuition includes quality instruction and materials that are unique to the Hurricane Debate Institute. Students will receive written assessments of their skills and areas for improvement. Students will receive a certificate of completion.
DO STUDENTS NEED TO BRING LUNCH? 
Students may bring their lunch or bring money to buy lunch at the UM Food Court.
WHAT METHODS OF PAYMENT DOES THE INSTITUTE ACCEPT? 
The UM Hurricane Debate institute accepts credit card payments.
Click the "Pay Online Button" below or visit http://www.com.miami.edu/payment.
Select "Hurricane Debate Institute" from the list and enter the amount you will pay.
If you have any issues completing the online payment, please email hurricanedebate@gmail.com or call (305) 306-0828.
IS THE APPLICATION FEE REFUNDABLE? 
No, the application fee is not refundable. In order for the Hurricane Debate Institute to provide the highest quality instruction, we need to be able to plan ahead.