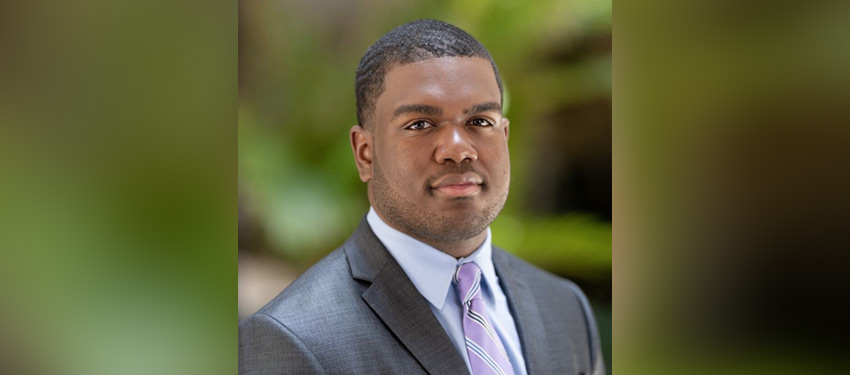 Leading Through Debate
Of the many qualities that make a person a leader, Dewayne (DJ) Washington, a senior at the University of Miami, possesses all of them. Washington comes from Raleigh, NC, with a passion for football and numbers. While in high school, he wanted to combine his two loves to grow into someone worth noticing. One night while watching ESPN, he came across UM on ESPN's 30 for 30. One campus tour later, Washington made the decision to attend The U.
Washington came in as business and finance law major, noting "I always felt like I was good with money." In his sophomore year, David Steinberg, his speech professor, saw potential in his speaking skills. Steinberg and a close peer of Washington suggested he try out for the debate team. Washington took their advice and joined the team, with his first debate at the nationals at Stanford University. He lost that first debate but admits it changed him, leaving him with a challenging decision to make.
"I had to make a difficult choice, continue football, or follow the debate team. I picked the debate team," said Washington.
Although the decision was difficult, Washington felt he made the right choice for himself.
"It hurt me to leave football, and I thought I needed it, but the debate team kept that competitive fire I needed and being on the debate team provided me so much more opportunity," said Washington.
And that it did. Washington's journey on the debate team opened doors and windows. A Foote Fellow, Washington is also the Chief of Iron Arrow, an honor he received just two weeks after being "tapped in to" this society that consists of alumni, students, and faculty.
"It feels weird being raised to respect my elders, and now I have to direct leaders of our university to be involved with other students," said Washington.
His debate style is British Parliamentary, where teams of two are given a topic and 15 minutes to research with no internet and only seven minutes to present an argument. An ccompplsihed debator, he was a finalist at a debate tournament hosted by the University of North Georgia and was received an award for being one of the top four speakers out of 48 total speakers. Washington aims to compete in Public Policy debate.
"I want to go into Public Policy to maybe become Governor of Florida. My goal is to make an impact on lives. I have walked many walks of life, and I want everyone to have the fantastic opportunities I have," said Washington.
That's a message to stand by from an exemplary gentleman.
From: https://com.miami.edu/2019/10/10/leading-through-debate/