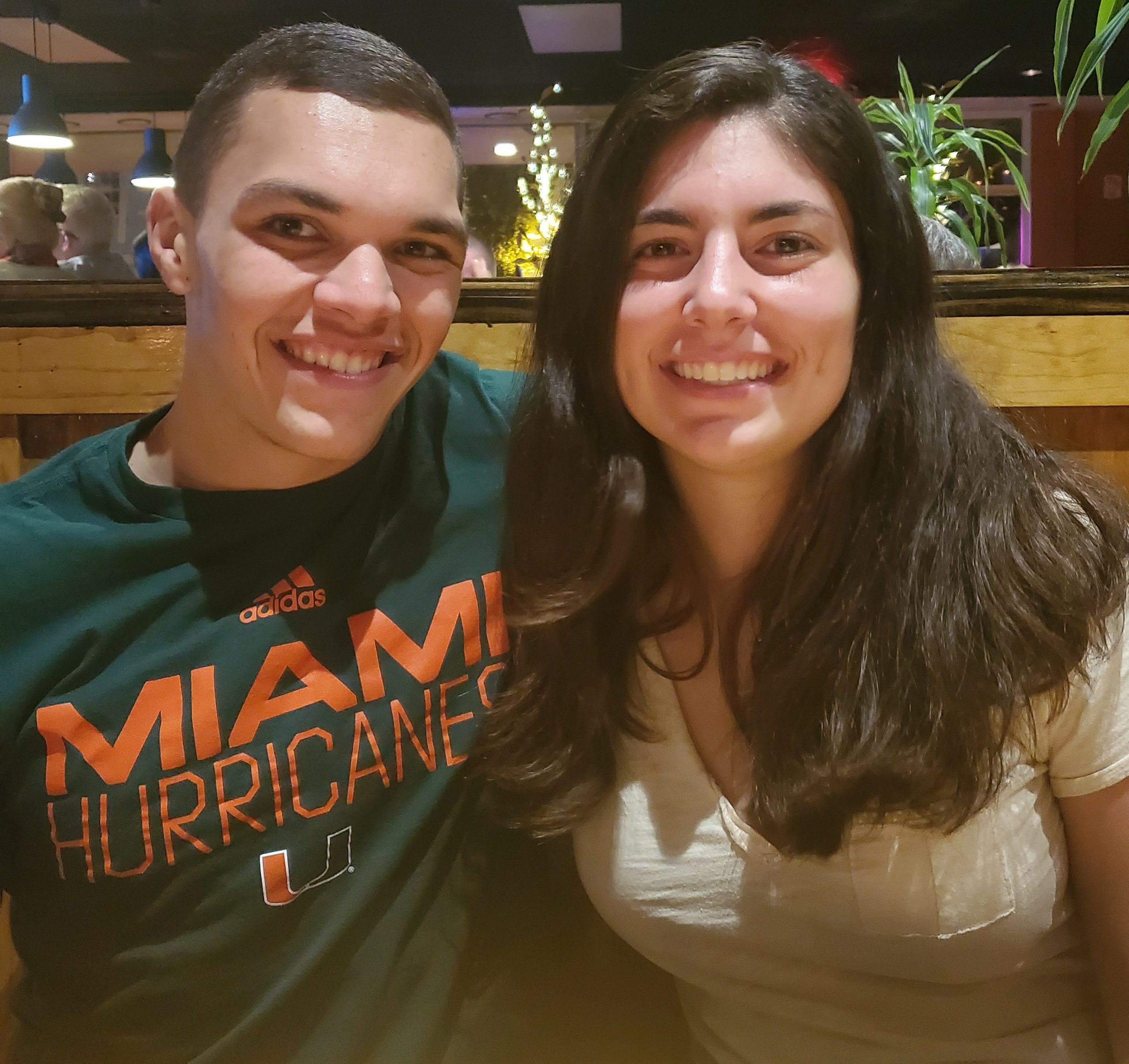 UM Debaters Achieve Milestone, Advance to Elimination Rounds
Julia Lynch and Zachary Homeijer from the UM Debate Team achieved a milestone by advancing into the elimination rounds in a national level varsity policy debate tournament at the University of Mary Washington in Fredericksburg, Virginia on Oct. 12-14.
"Advancing into the elimination rounds was extremely exciting for our team. We have spent the past year working to improve our skills so that we can be competitive at the highest level and we are so happy to finally reach this milestone," said Lynch.
For Lynch and Homeijer, who began their college debate careers as novices, this is a meaningful accomplishment in their quest to qualify for the National Debate Tournament.
"We are looking forward to continuing in this success as we compete in other tournaments that will strengthen our overall tournament record to improve our chances of qualifying for the National Debate Tournament" said Lynch.
At Mary Washington, the duo won preliminary debates against teams from the University of Minnesota, the United States Naval Academy, and Samford University on their way into the round of 16. Advancing as the 11th seed, UM then upset the sixth seeded team from the University of Georgia to advance into the elite 8. Their run ended there on a 2-1 split decision to the University of Pittsburgh.
"Our wins over district competitors Samford and Georgia make us more competitive within our region, which will factor into our application for the [National Debate Tournament]," said Lynch.
The next competition for the UM Policy Debate Team will be at Wayne State University in Detroit on October 25.
In Parliamentary Debate Competition, on October 19, the UM Debate teams of Artem Sviridov and Kerra Masso, and first-time tournament competitors Alex Viola and Emmanuel Ariosa advanced into the final round at the 2019 Voice Matters Tournament hosted by Miami-Dade College. They competed there with teams from Lynn University and Southeastern University of Lakeland, with Masso and Sviridov named tournament champions. Masso was named the tournament's top speaker and Sviridov won as top novice speaker. The UM Parliamentary Debate Team will travel next to Dominican University of California in San Rafael on November 1.
On October 15, UM Debate and the College Democrats partnered to host a watch party for the Democratic Primary Debate. The debate team will also be hosting a Spanish-language UChat, Moderated Discussions on Oct. 30, and on Nov. 14 from 6–7 p.m. in the StormSurge Room.
From: https://com.miami.edu/2019/10/29/um-debaters-achieve-milestone-advance-to-elimination-rounds/