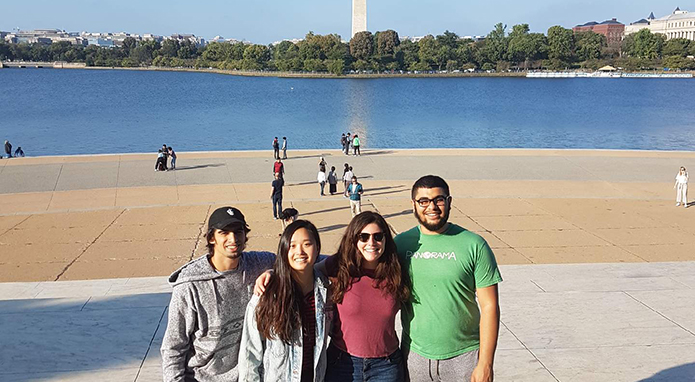 UM Policy Debate Makes a Strong Start at Mary Washington
This weekend UM policy debaters took a stand on healthcare at Mary Washington University outside DC. This event was the first Junior Varsity tournament for the squad, after having to miss an event at Georgia State University because of Hurricane Irma. Julia Lynch and Jiaying Li won three and lost three debates, nearly breaking into semifinals. Rene Betancourt and Daniel Gallego finished 2-4.
The debate motion for the tournament, which will be debated all year, is "The United States Federal Government should establish national health insurance in the United States." This topic taps into a broader, ongoing debate about healthcare in America as politicians on the left try to offer a more comprehensive alternative to Obamacare. The debaters used academic sources to describe a variety of models for national health insurance, including those brought forward by single-payer healthcare advocates like Bernie Sanders, and explained why or why not a transition to such a program would be beneficial.
After the warm-up at Mary Washington University, the debaters are ready to bring home some trophies from Las Vegas Classic Debate Tournament Oct. 20-22. Watch out for Miami Hurricanes in Nevada!